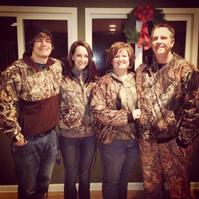 HOW GREAT IS OUR GOD!
We serve an "awesome GOD"!
He has blessed our family in ways that are too numerous to name but I will share a few…
Michelle & I are celebrating 27 years of marriage…!
Morgan (24) is a graduate of Liberty University & is married to Emanuell Sloan! They serve on staff at Biltmore Church in Asheville, NC…
Nick (21) is in his Senior year as a Worship Major at Liberty University…
C4 is an amazing "family" of people and some of our best friends in the world are "SERVING" with us here!
What else could we ask for?
GOD IS GOOD!
IN CHRIST ALONE!
scott
2 CORINTHIANS 12:5-10